Allan Border Field Redevelopment
Preparing Alan Border Field for new field lighting
The Allan Border Field is part of a larger cricket precinct/campus which provides world-class amenities and training programs to nurture players and teams from grass-roots to the national level. This redevelopment's ultimate aim was to positively impact the game's future for generations to come.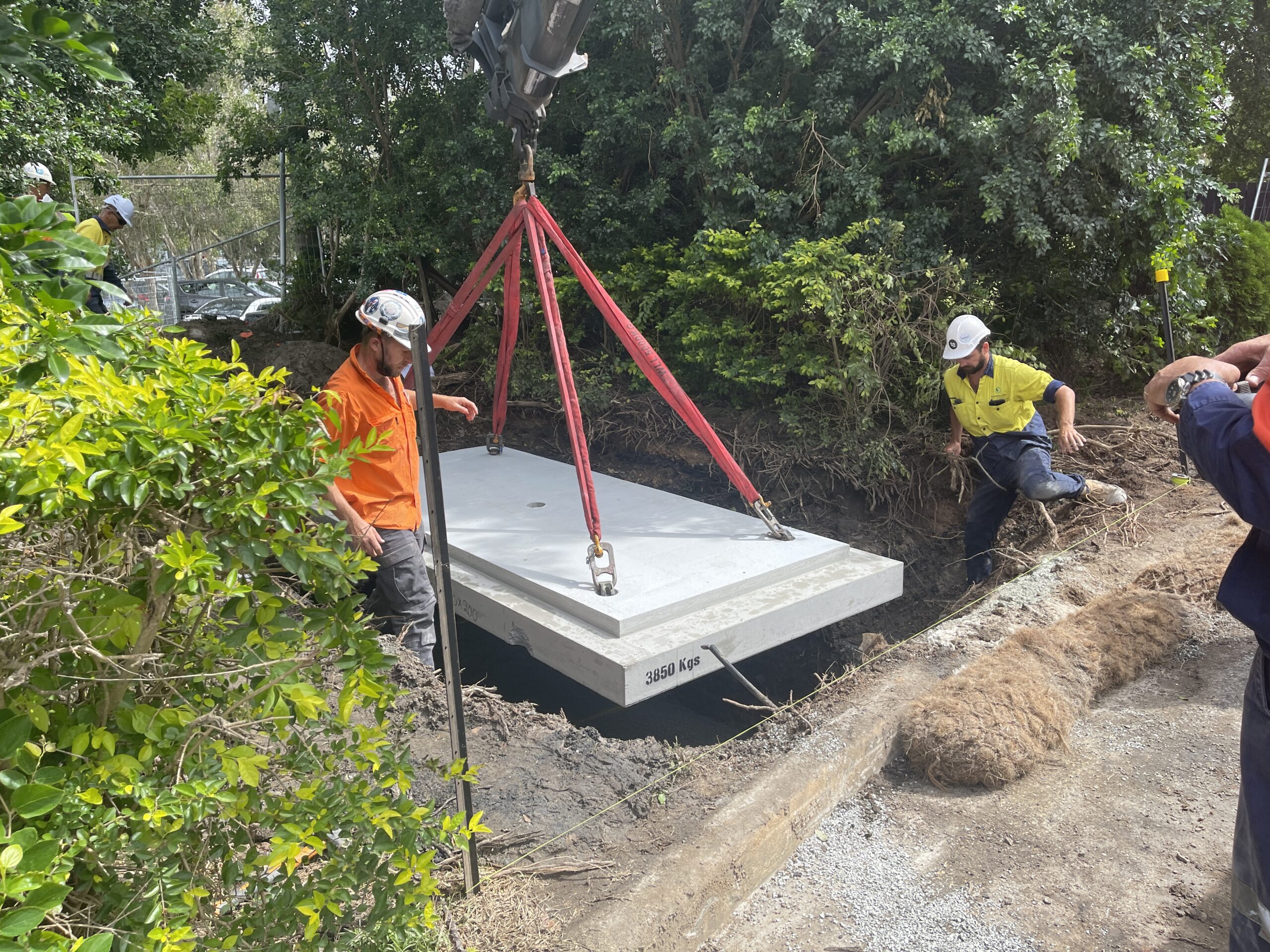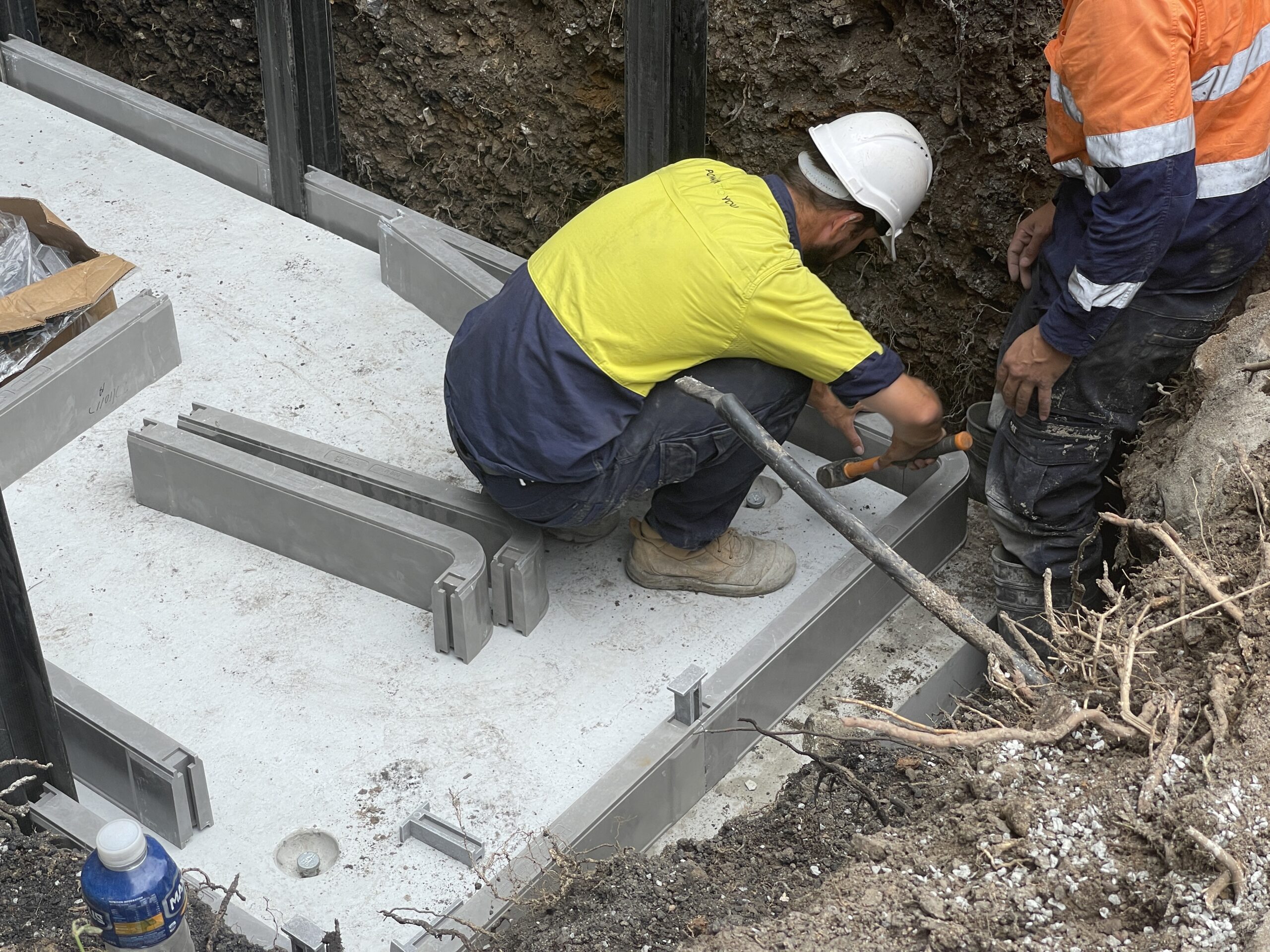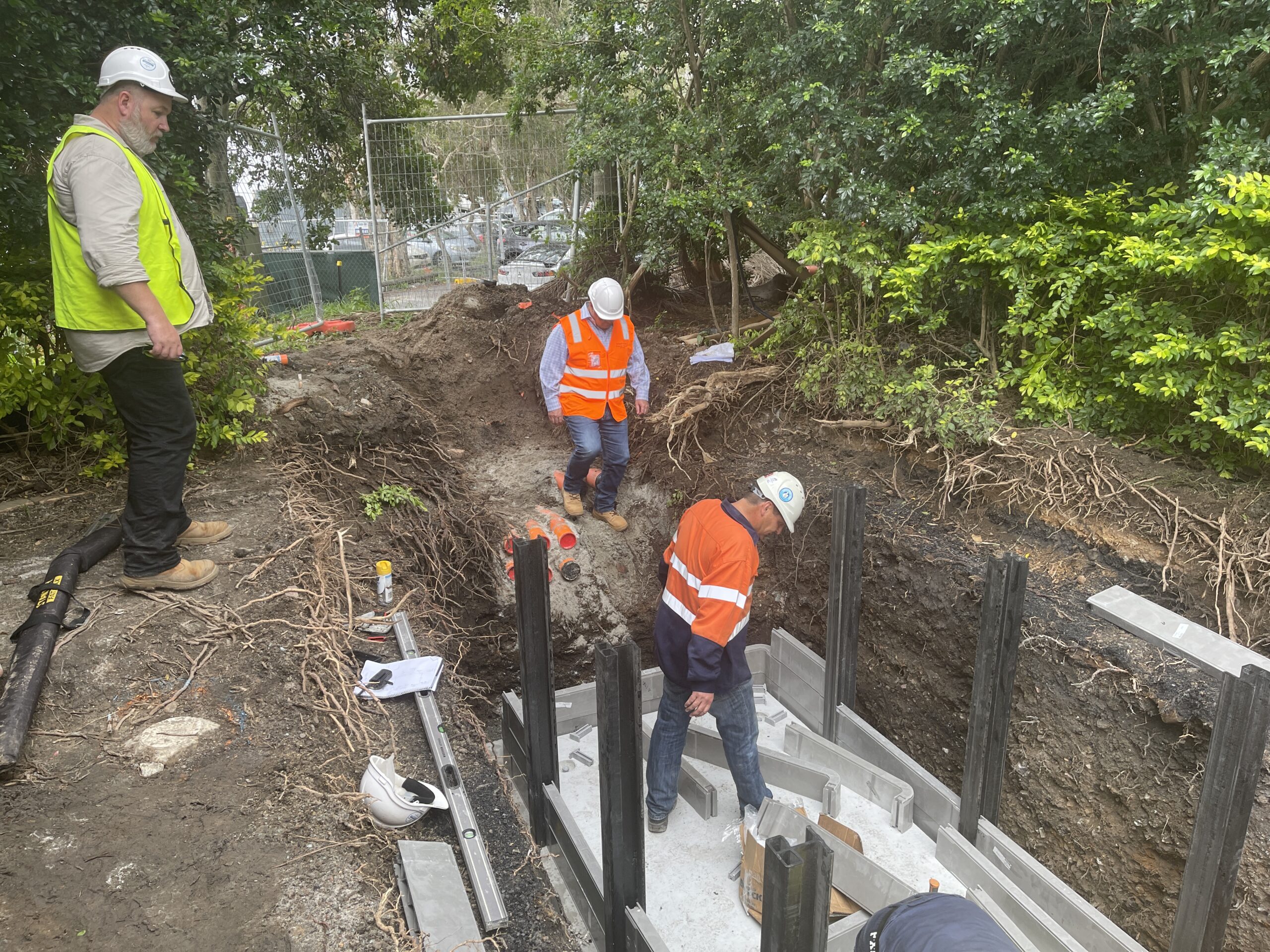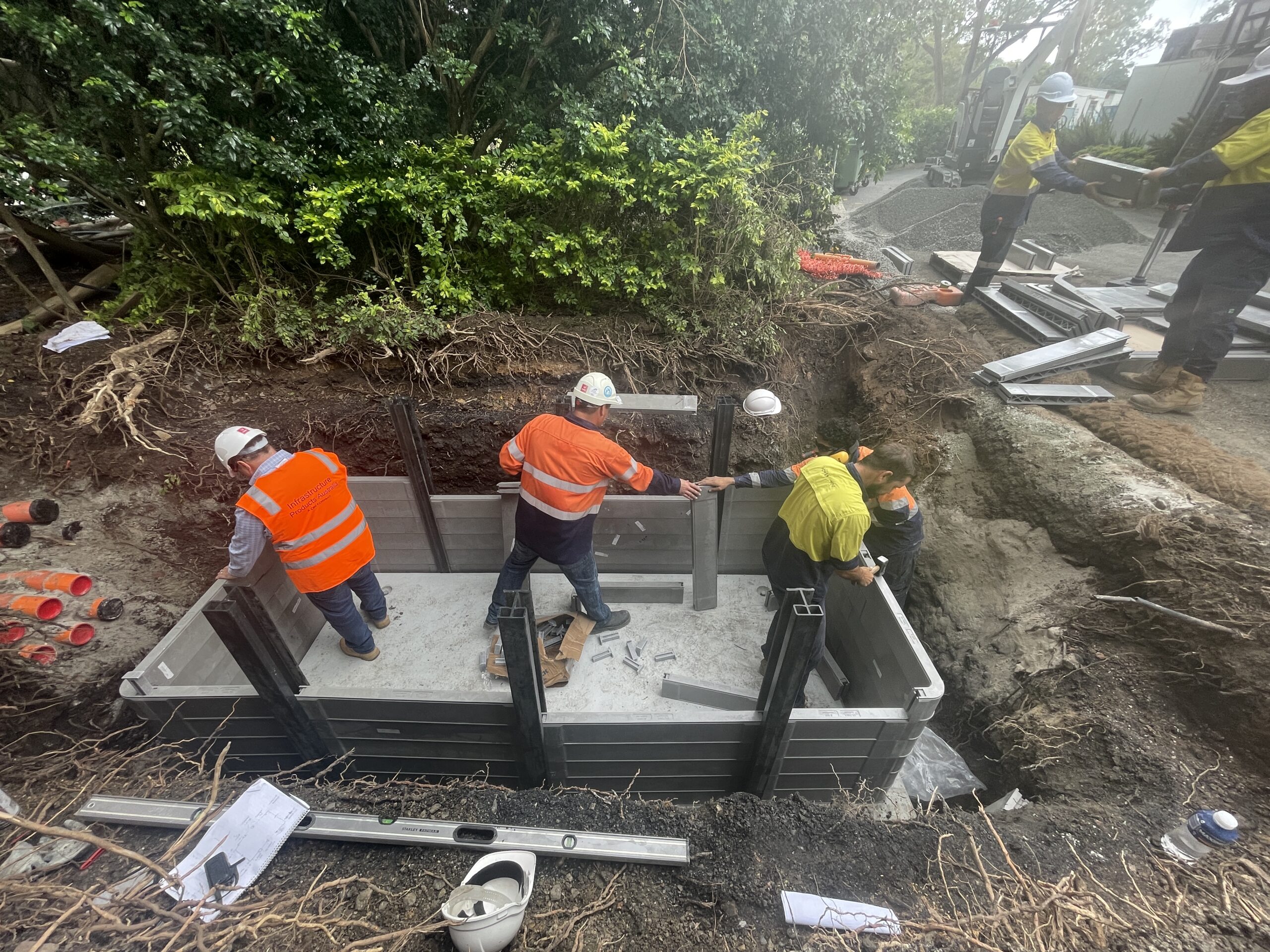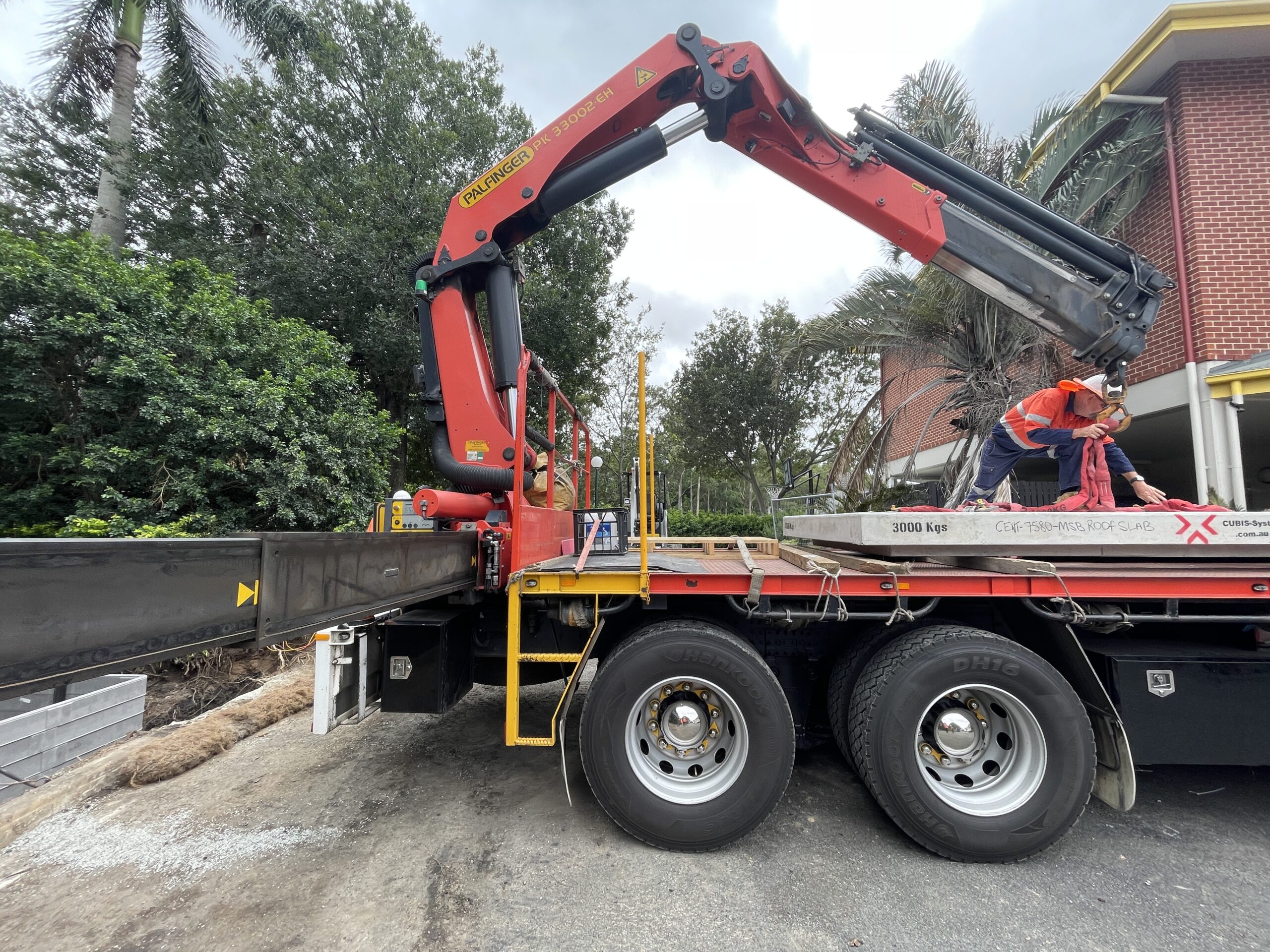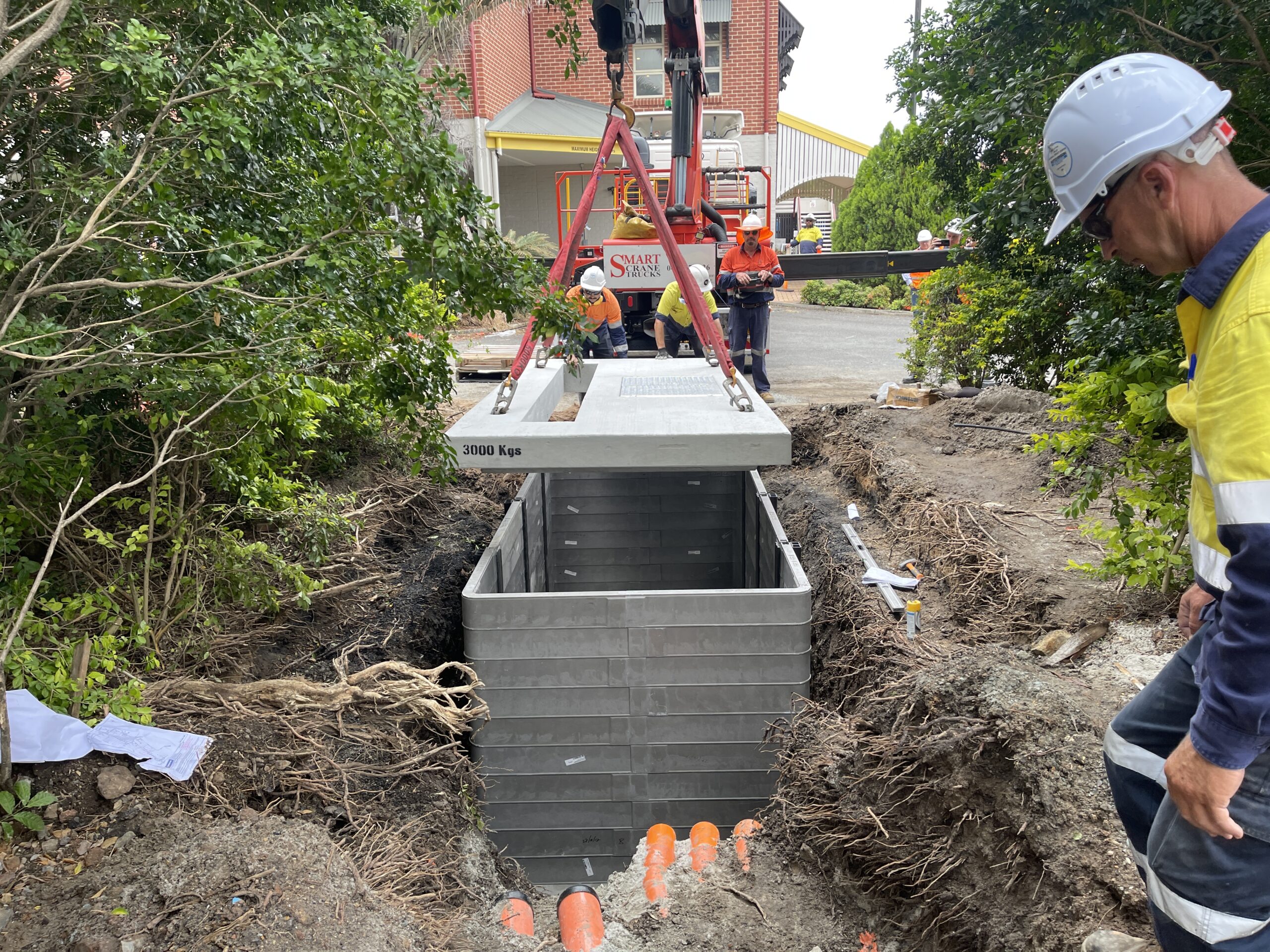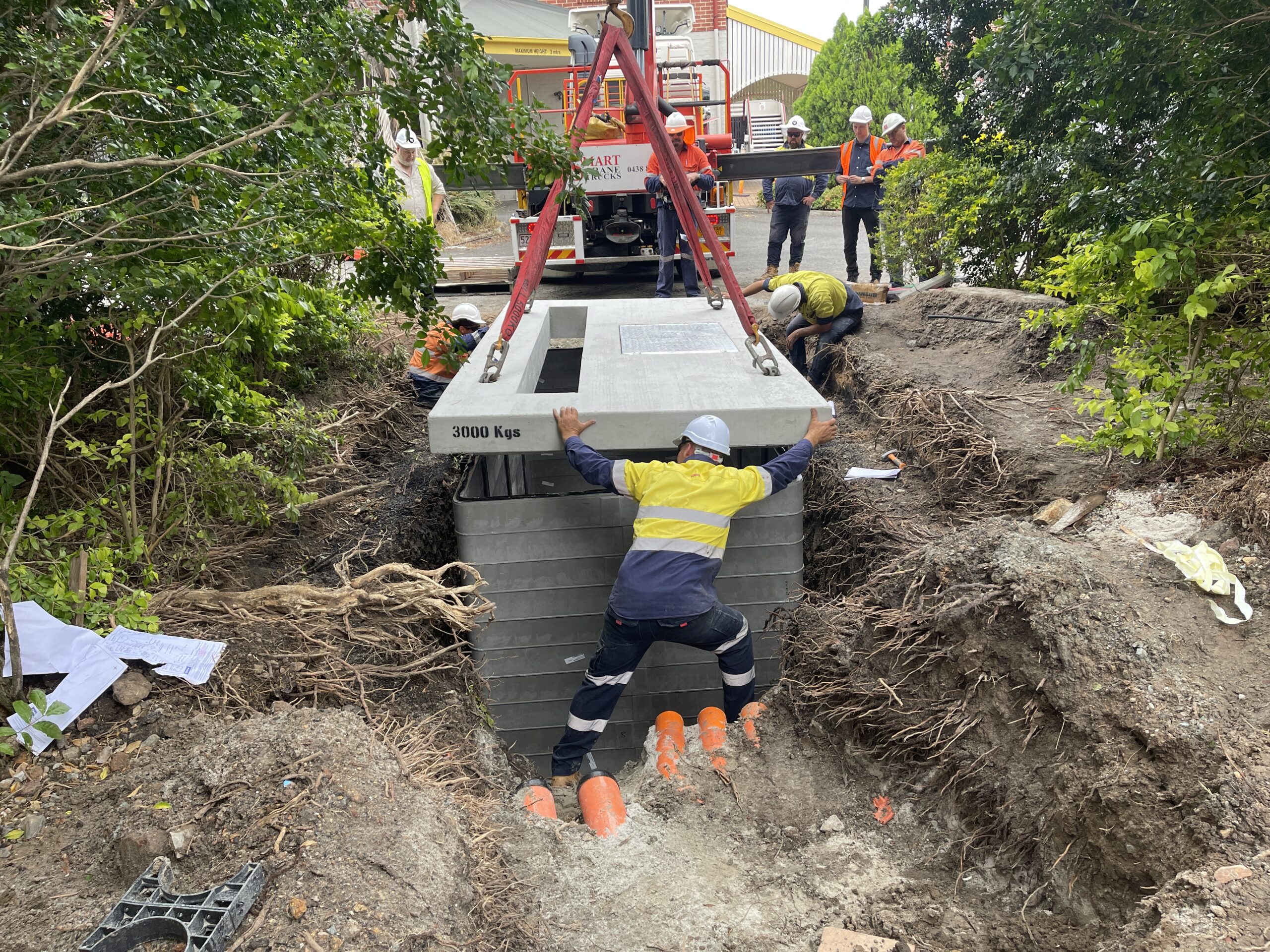 Project key details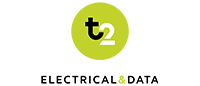 Client
T2 Electrical & Data
Location
Brisbane, Queensland
Project Value
$18.8 million
The scope of works saw the expansion of the oval on the eastern side, with the revamped precinct boasting new off-field facilities, improved drainage, terrace seating and the installation of an electric scoreboard.
Instead of taking 7 days, laying the precast base, putting together 120 wall pieces, hammering in 60 pegs and putting the precast top on took only 2.5 hours!
Infrastructure Products Australia's solution to use the pre-cast STAKKAbox Connect with a Pre-cast Custom Top Slab to support the electrical infrastructure for the redevelopment (i.e. floodlighting, electrical scoreboards) saved a week's construction time, thus providing a more cost effective solution for all project stakeholders.
As a result of Infrastructure Products Australia's customer-focused, innovative approach, the new world class facilities are available to Queensland's pool of cricket talent sooner, as well as the Australian team.
This is a perfect example of Infrastructure Products Australia's 'Ideas Engineered' ethos to solving problems innovatively. These new facilities will ensure that all our cricketers have the amenities and playing grounds to thrive, nurturing our next generation of Tim Paines and Meg Lannings.
Challenges
Multiple electrical pits needed to be installed around the Allan Border Field. However, a last-minute decision to move a pit above the flood plain meant an in-situ hole of the size required would take seven days to construct, pour, and cure.
Solution
To provide easier access to the Electrical Control Cabinet clear of floodwaters, Trevor recommended a 3800 x 1800 x 1860 STAKKAbox pit with a kiosk precast concrete top slab.
Complete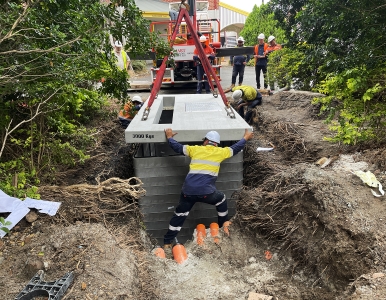 Allan Border Field Redevelopment

Grounds redevelopment to add lighting and future-proofing the oval against floods.
Continue Reading