Stakka BoxTM Fortress 610×610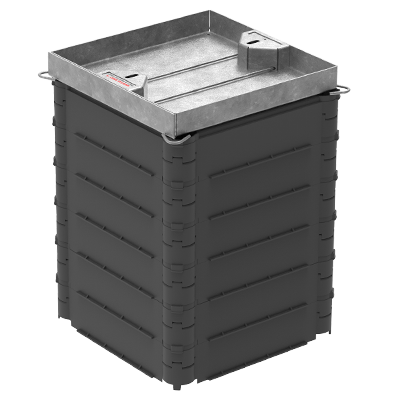 Product Code:
STAKKAbox™ is a range of sectional, modular and structural preformed access pits manufactured in various composite and polymer materials. As a result of these various features, STAKKAbox™ access pits are lightweight and robust, thereby offering time saving benefits in addition to a reduction in costs for the installer.
Features & benefits
Manufactured by Injection Moulding Process
Variability in Size
Custom Root Slab with Class D High Security SCEC Cover.
A Range of Cover Options Available
A Range of covers are available for Stakka BoxTM Ultima Pit. Including concrete, composite, cast iron and GMS cover, moulded extensions risers are also available as options.