Infrastructure Products Australia Announces Second Acquisition of 2023, Welcomes Burdens Australia to Portfolio
IPA has officially welcomed Burdens Australia, a dynamic and highly regarded Perth-based team, to its expanding portfolio.
Infrastructure Products Australia (IPA), a CRH Company, has announced the successful completion of its second strategic acquisition in 2023. The acquisition of Burdens Australia follows the acquisition of Tri-Underground earlier this year and marks a significant milestone for IPA as it continues to strengthen its position as a key player in the infrastructure sector. Burdens Australia is known for its expertise in manufacturing and supplying specialised civil, electrical, plumbing, rail and water products in the infrastructure market, and has a strong reputation for delivering high-quality solutions and fostering lasting relationships with clients and partners.
"We are delighted to welcome Burdens Australia to the Infrastructure Products Australia family," said Kevin Savory, Managing Director of IPA. "This strategic acquisition reflects our dedication to providing comprehensive, innovative infrastructure solutions. The expertise and capabilities of the Burdens Australia team align perfectly with our vision and commitment to delivering cutting-edge products and services that address the evolving needs of the industry."
The addition of Burdens Australia to the IPA portfolio will drive innovation, enhance service offerings, provide clients with broader solutions in the West Australian market, and expand Burdens' product range on the East Coast. The acquisition will enable IPA to further contribute to the growth and development of the infrastructure sector in Australia and beyond.
"We are excited to join forces with Infrastructure Products Australia," said Paul Johnson, Founder/CEO of Burdens Australia. "This relationship opens up new opportunities for us to expand our reach on the East Coast and continue delivering excellence in the infrastructure products industry. We will create synergies that benefit our clients, employees, and stakeholders."
The integration process is underway, with IPA and Burdens Australia working collaboratively to ensure a smooth transition for employees, clients, customers, and partners. IPA remains committed to upholding the high standards of service and innovation that both organisations are known for.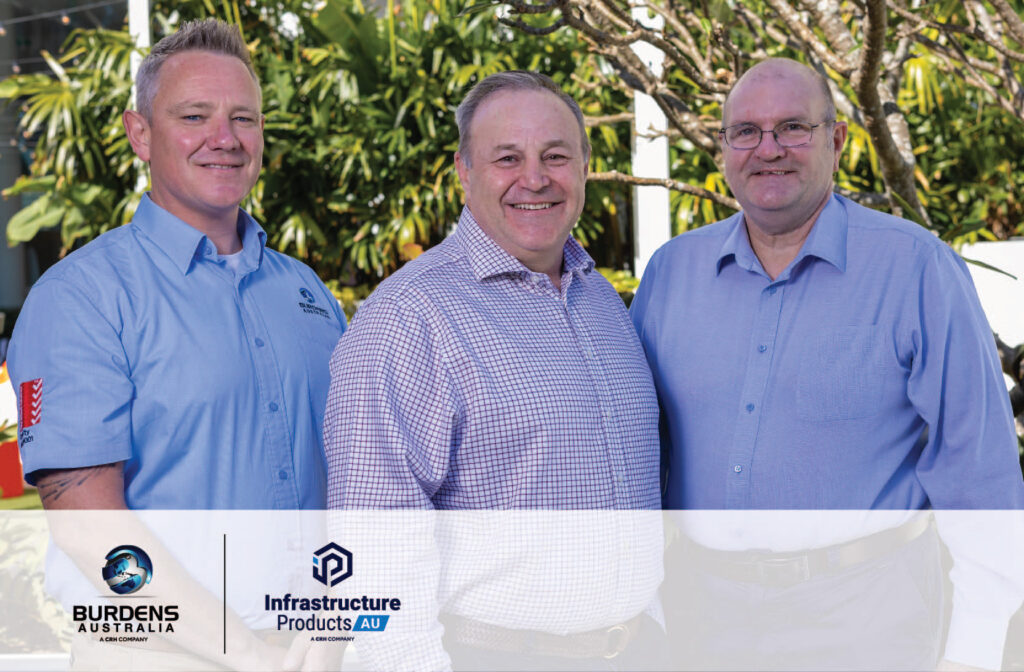 About Burdens Australia
Burdens Australia is a leading manufacturer and supplier in specialised sectors like Civil, Electrical, Plumbing, Rail, Water Street Furniture, and Environmental solutions. They bring a global perspective with two decades of experience by combining international expertise with local products. Their commitment to continuous growth is reflected in expanding offerings to meet diverse project requirements. Burdens Australia prioritises close client relationships and values its knowledgeable staff as a significant asset. Through proactive communication strategies, they disseminate specialised knowledge across Australia. Catering to major industries and various contractors, the company offers flexible trading platforms nationwide. Beyond conventional product supply, Burdens Australia extends services to project supply management and total procurement.